Family Camps and Retreats 2020 — Many Options Are Available
Best 8 Days — May 21-28, 2021
Hermit Basin Family Camp — August 1-7, 2021
Adult Aspen Camp — Sept 17-24, 2021
Christmas Family Camp— Dec 27, 2021-Jan 2, 2022
Each camp is simply structured with a daily short devotional after breakfast and an evening service after supper including group singing. Typically, the staff hosts a game night, square dance, or other entertainment following the service. Families are free during the day to do whatever they wish. The cost is $325.00 per adult. Children 3-11 are half price, while those under 3 are free. We invite you and your family to share in a delightful week with us!
Best8Days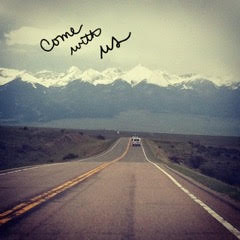 Dates: May 21-28, 2021
College-Age Students!
Check out the website for details of this incredible week: www.best8days.com $435 8 days/ 7 nights
Best8Days is a Christ-centered non-denominational Colorado retreat for college-age students. Young adults from all over the country gather in one place during the month of May for the "Best8Days" of their lives.
Hermit Basin Family Camp
Dates: August 1-7, 2021
Speaker:Jim Modlish
Price: $325 per adult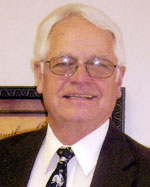 Jim Modlish has been in the ministry 46 years, pastoring churches large and small from upstate New York to Washington state. For the past 26 years, he has pursued his passion for planting churches in rural areas, believing that those places are often overlooked.
In 2006, Jim and his wife Linda returned to their native Colorado and settled in Huerfano County (50 miles south of Pueblo). They began services for a new church, Huerfano Community Bible Church, on Christmas Sunday, 2007, and have watched it grow steadily. They are rejoicing at the blessings of God as the church is packed weekly, and folks are regularly coming to Christ.
Adult Aspen Camp
Dates: Sept 17-24, 2021
Speaker: Dale Schlafer
Price: $325 per adult

Dale Schlafer served as the first chairman of the board of Promise Keepers before he joining the staff ful time in 1994. He has also served as co-founder and President of the Center for World Revival and Awakening since 1998. The center is a worldwide ministry dedicated to building the Kingdom of God by promoting revival of the church, awakening of the lost and reformation of society.He was married to his wife Liz for fifty-four years before she passed away in January 2020.
Christmas Family Camp
Dates: Dec 27, 2021-Jan 2, 2022
Speaker: Matt Fowler
Price: $325 per adult, children 3-11 are half price; prices are all inclusive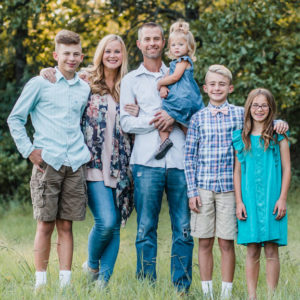 Matt Fowler worked part-time for New Beginnings Church student ministry for nearly five years. Matt joined the full-time staff in August of 2011. He has served as the Youth and Children Ministry Coordinator, Family Pastor and Middle School and High School and is currently fulfilling the role of Associate Pastor of Missions and Discipleship. Matt spent the previous 7 years working in the public school system as a teacher and coach. He graduated with a master of Theological Studies in the spring of 2017. He and his wife Brittany make their home in Jenks, OK with their four children.
Rental Group Information
Hermit Basin is a great place to bring a rental group for a retreat, special meeting, reunion, wedding, etc.! Our facility is spacious, clean, and comfortable. Also, we have several meeting rooms available, as well as recreational facilities. A number of well known organizations regularly use our facilities. These include Grace Community, Albuquerque, New Mexico; Prince of Peace Catholic Church, Great Bend, Kansas; Mustang Nazarene, Mustang, Oklahoma; Grace Community Church, Tyler, Texas; Westside Freewill Baptist, Wichita, Kansas; Women's Aglow; Walk to Emmaus; and Fellowship of Christian Cowboys.
Employment Opportunities
Hermit Basin currently has employment opportunities. Please call 719-783-2100 and ask for Penny Button, or you may email

[email protected]